Beschrijving voor High end dual movement mannen horloge
- Originele Japanse kwarts en elektronische beweging met de originele batterij, nauwkeuriger en duurder voor 3 jaar
- Ondersteunt dual-time functie, handig voor u om een ​​andere plaats te waarborgen die u instelt
- Het bevat indicatie van uren, minuten, seconden, dag en alarmmodus, zeer volledig functioneel
- Laat u het horloge in het donker gebruiken met licht ondersteund
- Waterdicht bij 100m, handig om te zwemmen, koude douche te nemen of iets te wassen
- Riem van roestvrij staal, stabiel, comfortabel en milieu
- 316L roestvrij stalen behuizing
- Roestvrij stalen pin gesp, kan gemakkelijk worden aangepast en niet makkelijk af te vallen
Specificatie voor High End dual movement mannen horloge
Case Dimension: 44.00 * 53.00MM
Case Opening: 40.30MM
Bandbreedte: 20.00 x 18.00mm
Case Materiaal: 316L SS
Bandmateriaal: SS
Beweging: CTZ T270
Waterbestendig: 10 geldautomaat

duelbeweging mannen horloge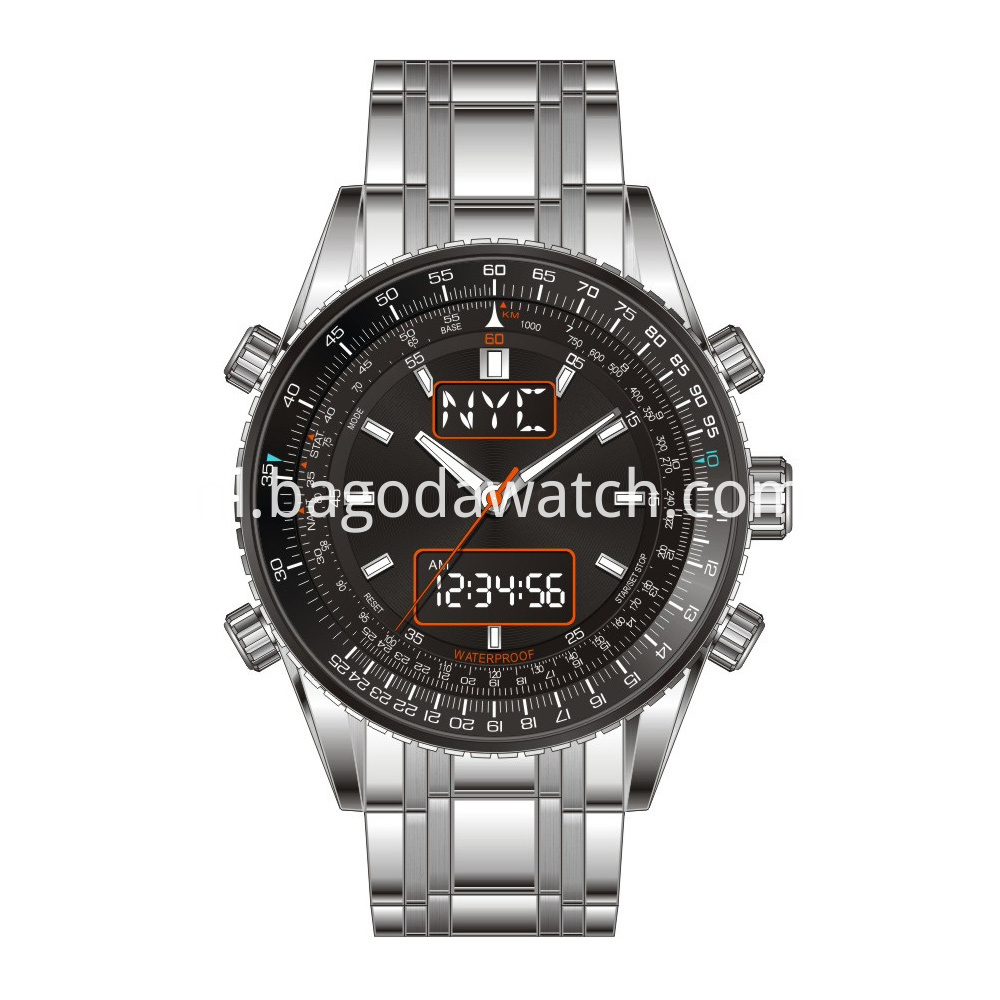 duel tijd horloges
dubbelbeweging mannen horloges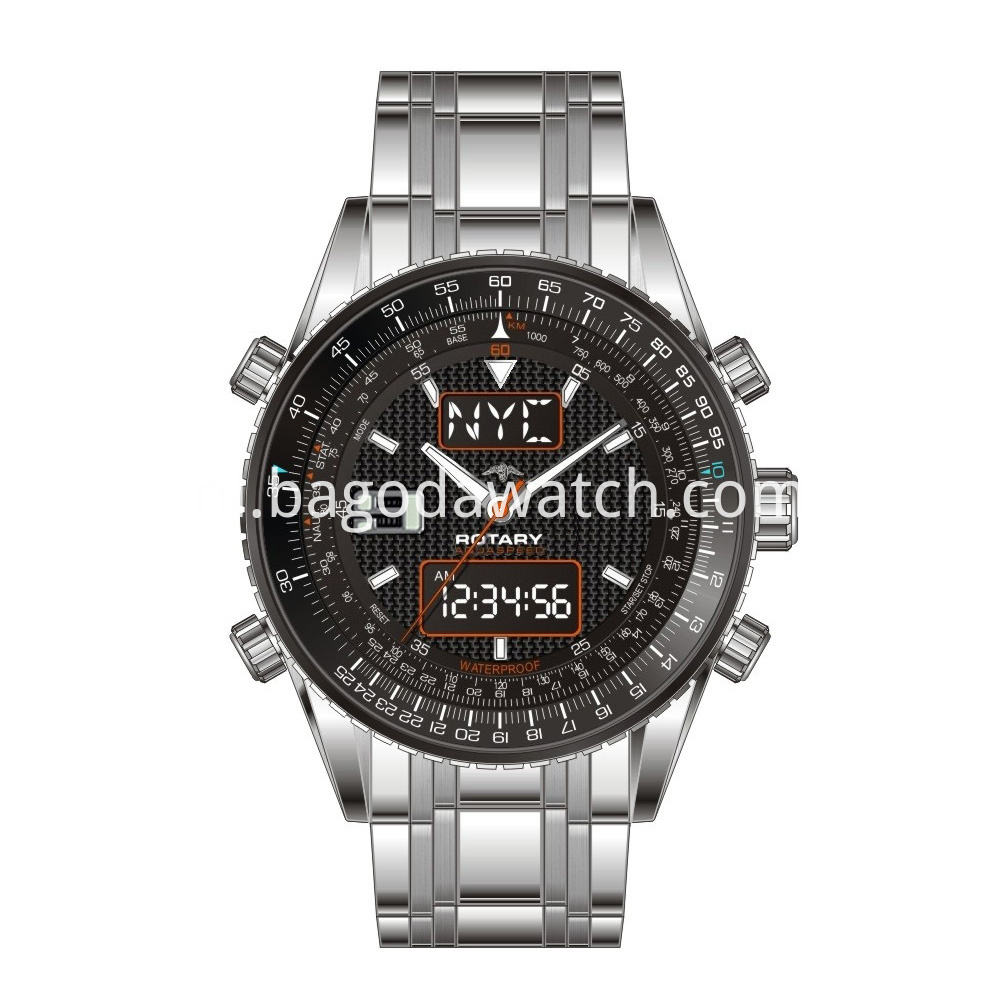 Inpakken
Gewone verpakking en cadeau doos verpakking voor selectie (Verpakking kan ook aangepast worden).
1. Gemeenschappelijke verpakking: producten worden verpakt in een zak en dan in een bubbelzak, dan in de export master karton
2. cadeau doos verpakking: product in de doos verpakt, dan in de export master karton (dit toont de producten topkwaliteit).
Levering
luchthaven naar luchthaven en deur tot deur. UPS, DHL, FEDEX, TNT, EMS en ga zo maar door.
1. Wat is uw beste prijs voor duelbeweging mannenhorloge?
De prijs is onderhandelbaar. Het kan veranderen naargelang uw kwaliteit, hoeveelheid of pakket. Dus wanneer u een vraag doet, waarom niet de details tonen en meer duidelijk voor de betere feedback nodig hebben.
2. Wat is uw MOQ? Kan ik stijlen en kleuren mengen?
Voor aangepaste horloge hebben we meestal MOQ nodig voor 300 PCS per model. 100 stuks per kleur is acceptabel
3. Wat is de levertijd voor duel tijd horloges?
Voor producten op voorraad is de levertijd 3 dagen nadat details zijn bevestigd.
Voor aangepaste horlogebestelling, hoeveelheid binnen 3000PC, is de productie tijd 45-65 dagen na bevestiging details.
Boven 3000 PCS, neem dan contact met ons op.
4. Kunnen we ons eigen logo markeren op de horloges met dubbele beweging?
ja, we kunnen het logo voor u maken. Meestal kan het logo op de wijzerplaat, omslag, kroon of gesp gemarkeerd worden, afhankelijk van de behoeften van de klant.
5. Hoe zit het met de garantie voor de dubbele beweging mannen horloges?
Wij zijn vertrouwd in onze kwaliteit en verpakking, de goederen zijn allemaal in goede staat wanneer klanten ontvangen. Maar om eventuele problemen op het gebied van kwaliteitsproblemen te voorkomen, raden wij u aan om de horloges te controleren nadat u ze hebt ontvangen en de details te laten weten als er beschadigingen zijn, zodat we daarover en onmiddellijk kunnen omgaan.
6. Tot welke diepte zijn uw horloges waterbestendig?
Onze horloges zijn waterbestendig van 30,50,100,120,150,200 tot 300 meter, afhankelijk van het type horloge.
Gelieve te begrijpen dat horloges `waterbestendigheid niet permanent kan worden gegarandeerd. Het kan met name beïnvloed worden door de veroudering van pakkingen of door een toevallige schok op de zaak.
Product Categorie : Heren Horloges > Mannen Chronograaf Horloge